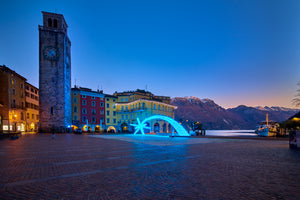 Break the monotony of uninspired take-out with curated weekly menus and travel stories from across Italy by one of D.C.'s iconic restaurants.
The i Ricchi Food Club is a pre-paid pickup food service Tuesday through Sundaty that curates authentic Italian cuisine with a pre-set 4 course menu for up to 8 people. Each week, Chef Christianne Ricchi hand crafts a
different
luxurious dining experience that will transport you through Italy -- and the optional wines and spirits will only add to the fun!
As featured in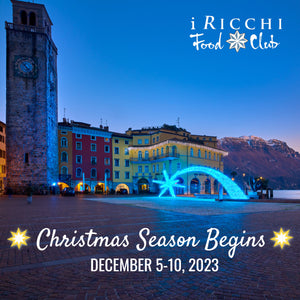 WEEK 194 MENU: December 5-10, 2023
Christmas Season Begins!
Ask any Italian when they usually open their gifts and you can probably tell where they are from.  Italians celebrate lots of great unique Christmas traditions.  Customs vary from city to city, from exactly what dishes are served to when to open presents.  It is a great time to be a kid in Italy! 
December 13th marks the "Festa di Santa Lucia" – St. Lucy's Day.  Historically, it was to her (and not Santa) that children wrote letters requesting gifts and sweets which she delivered with the help of her donkey on the eve of her feast day.
This week we feature a typical menu from Sicily, Santa Lucia's birthplace.  An "omaggio" to this colorful and beloved Saint kicks off the Christmas season in Italy.
SEE MENU
FEAST OF THE SEVEN FISHES - December 22, 23 & 24, 2023
Back by popular demand, the FEAST OF THE SEVEN FISHES, an Italian American Christmas Eve extravaganza, has become an annual tradition at Ristorante i Ricchi and this year, through the Food Club, you can enjoy the food festivities at home too.
Take time out of your holiday schedule and let us do the cooking for you. Enjoy SEVEN courses of delicious Italian seafood specialties. 
MAKE IT YOUR NEW FAMILY TRADITION!
Pick-up windows available between 5-7pm. Or dine-in and reserve a table by calling 202-835-0459.
$149/person (exclusive tax and tip)
see menu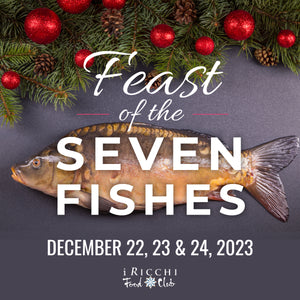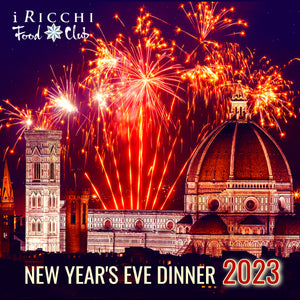 NEW YEAR'S EVE 2023
Cenone di San Silvestre
Welcome to our 34rd New Year's Eve celebration! The Feast of Saint Sylvester is traditionally celebrated on New Year's Eve night when Italians believe they should eat lentils as a symbol of wealth.  Join us to set up some good fortunes for 2024!
You may order your feast to-go from this platform, or call the restaurant at 202-835-0459 to make a reservation for in-person dining with an even larger menu.
SEE MENU
EVERY SUNDAY: Fried Chicken Meal
At our little Trattoria in Tuscany we were famous for our "Pollo Fritto," fried chicken. The Florentines would drive out to visit us in the country on the weekends and we would always sell out.  I am proud to say that my American friends and customers (even those from the South!) seem to have also fallen in love with my recipe so I am starting a new tradition.  On Sundays I will be frying up my recipe -- this time for the Washingtonians.
And now we have perfected a Gluten-Free version that is equally delicious and have created an entire menu that is gluten-free to accompany.
SEE MENU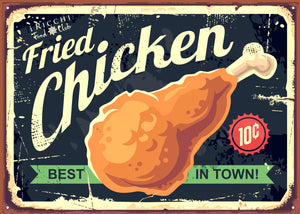 EVERY SUNDAY: Prime Rib Sunday Supper
Our Sunday night Prime Rib Supper is designed to deliver good, solid comfort food to nurture both the flesh and the spirit.  We slow-roast our herb-crusted prime rib for hours, and serve it sliced thick with a rich beef jus reduction and crispy steak fries, fresh salad, rosemary focaccia and our Tuscan tiramisu.  We are also offering three tiers of wine that go beautifully with supper.  Enjoy!
SEE MENU
"Let me take you on a journey through Italy. Andiamo!" Christianne Ricchi
Don't just eat. Feed your soul, connect with your loved ones over nourishing food, and support the diversity of your local economy.
Process
STEP 1: Choose your membership level
STEP 2: Select number of servings, wine, weeks, weekly pick-up day and time.
STEP 3: Pick-up at 1220 19th St, NW, DC on your specified day and time. Stay in your car, call us 202-835-2021, we will be right out with your food.
STEP 4: Follow easy reheating instructions, light your candle, pop your cork and take-off on your trip to Italy!